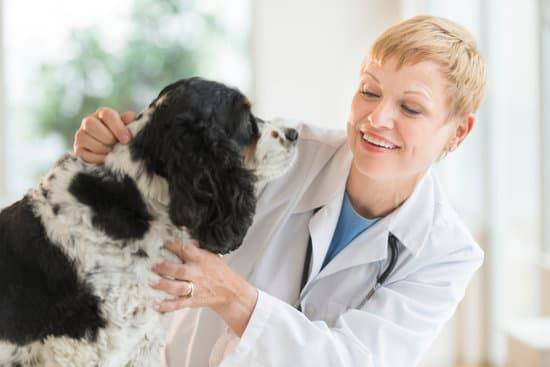 ---

---
Today, medical detection dogs are being trained worldwide to detect people with COVID-19.Dogs have been trained to sniff out malaria, Parkinson's, cancer, and numerous bacterial diseases with high accuracy in the past, making them an ideal option for providing a non-invasive diagnosis for COVID-19.
 Medical detection dogs can be any breed, any color, and all have differing personalities, but all these marvelous dogs have the same purpose – to help man and serve the country.
Elite working dogs can be K9 dogs that work for the police, military, or are used in the medical field to detect medical conditions like the coronavirus. In this article, we'll discuss COVID-19 medical detection dogs, military, and working police dogs.
---
Dogs have an acute sense of smell that can detect minute traces of explosives, drugs, and health conditions. Their sense of smell is 5 to 10 times stronger than humans. Working police dogs have the ability to alert police as to the presence of explosives or drugs, and also scare off potential aggressors. The Belgian Malinois and German Shepherd have long been favorites because of their alertness, endurance, and loyalty. That said, working dog breeds that are used to detect medical conditions in people encompass various different dog breeds with mixed dog breeds also being extremely popular.
---
Used in bomb detection, and as guards on bases like K9 units, these dogs are also used to track opposition by scent. There is a huge demand for military working dogs today with the American Kennel Club (AKC) working together with the U.S government to help develop a breeding program for U.S military dogs. As of today, a bomb detection military dog is worth as much as $150,000. Here's what you need to know about these superb dogs:
These dogs together with their handlers are trained at the

341

st

Training Squadron

located at Lackland Air Force Base in San Antonio, Texas.

John Burnam founded The

Military Working Dog Teams National Monument. This is a U.S. National Monument at Lackland Air Force Base. 

The mission of the 341

st

Training Squadron is to provide trained military working dogs and handlers to the Department of Defense, as well as to other government agencies via training, veterinary care, research, and development, to maintain worldwide security.

The AKC has developed a Patriotic Puppy Program in order to help breeders understand how to train, socialize, and raise the best detection dogs. The AKC website offers large genotype and phenotype databases.

80% of working/military dogs that live in the U.S have been imported from Eastern Europe.  According to the AKC, there are roughly 33 million working dogs in the U.S with approximately 10 million being purebred.
---
Medical detection dogs have helped researchers to help detect medical conditions like diabetes-related issues, oncoming strokes and heart attacks, as well as cancer, and even migraines and hypoglycemia.
Medical conditions can be detected by dogs in the sweat of humans, leaving scented differences that can be sensed or "sniffed out" by specially trained medical dogs. Medical dogs are considered Service Animals, meaning they are working dogs just like K9 Units or Seeing-Eye Dogs.
With certain diseases having specific odors, medical detection dogs throughout the world have become pros at sniffing out and identifying specific odors together with skin temperature changes.
Medical Detection Dogs in the UK have begun the amazing task of training the "Super Six' to detect COVID-19. Some of these dogs are rescues that already have been trained to detect other medical conditions in people.
The coronavirus detection trial began in early June 2020 and included dogs with names like Digby, Storm, Star, Jasper, Norman, and Asher. This charity is combining works with Durham University and the London School of Hygiene and Tropical Medicine (LSHTM) so that they can obtain the best results during training.
That said, it's important to note that scientists have added that dogs cannot contract coronavirus or pass it on to humans.
Scientists believe that it's 100% safe for these medical detection dogs to perform this trial, most especially since veterinarians and scientists will be working together with them. Medical Detection Dogs UK, has added that "The dogs will be trained on non-infectious samples, and will not need to make contact with the individuals they are screening."
---
According to the North American Veterinary Community (NAVC), nearly two-thirds of Americans own pets. Viruses are usually unique to each species and it is unusual for a virus to jump between species.  
"It's very unlikely that household pets like dogs or cats will transmit this Coronavirus to people and there is no evidence at this point that dogs or cats will become ill from this disease," said Dr. Dana Varble, NAVC Chief Veterinary Officer. "There is no cause for alarm, but it is smart to skip the face kisses for now and wash your hands and face regularly after being with pets. Always include your pets in your emergency preparedness plans." Additionally, the American Veterinary Medical Association (AVMA) adds that "If you are not ill withCOVID-19, you can interact with your pet as you normally would, including walking, feeding, and playing."
---
A new study from the University of Pennsylvania School of Veterinary Medicine is working together with 8 scent detection dogs to identify coronavirus, and differentiate between saliva and urine in patients that have tested both negative and positive for COVID-19.
The Penn Vet study explains that canine surveillance could play a huge role during the second wave of COVID-19 in the U.S., and explains the following "Scent detection dogs can accurately detect low concentrations of volatile organic compounds, otherwise known as VOCs, associated with various diseases such as ovarian cancer, bacterial infections, and nasal tumors. These VOCs are present in human blood, saliva, urine, or breath," saysCynthia Otto, professor of Working Dog Sciences and Sports Medicine and director ofPenn Vet's Working Dog Center. "The potential impact of these dogs and their capacity to detect COVID-19 could be substantial. This study will harness the dog's extraordinary ability to support the nation's COVID-19 surveillance systems, with the goal of reducing community spread," via Penn Today.
The study also adds that "The U.S. Army Combat Capabilities Development Command Chemical Biological Center will be lending their expertise during the study as well."
While we all wait to see how effective these amazing COVID-19 detection dogs are going to be for the second coronavirus wave in the U.S, we understand that the potential impact of these dogs to reduce community spread by helping to screen live humans, especially asymptomatic patients that are in the workplace or at schools, universities, airports may help to stem the spread of COVID-19 across the world.
---
For More Articles Check Out
---

Claudia Bensimoun
Claudia Bensimoun is a freelance journalist and author, and specializes in veterinary content, and eBooks. She's a long-time feature writer for Animal Wellness magazine, Fido Friendly magazine, and the United States Dog Agility Association. In addition, Bensimoun has written for numerous pet websites, magazines, newspapers and online publications. Her interests include wildlife conservation, animal welfare, disaster/humanitarian relief, veterinary research, and veganism.
---