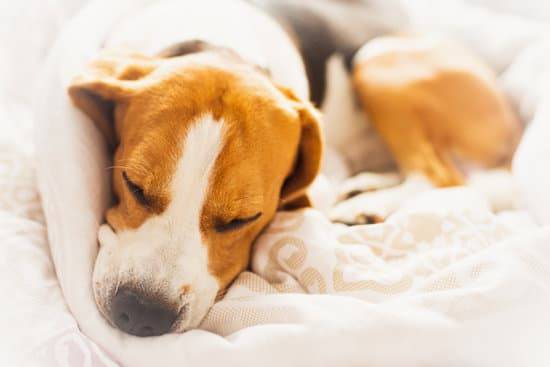 ---

---
If your dog is having problems sleeping, melatonin or CBD may be the answer. Both can help with Cushing's Disease, noise phobia, as well as separation anxiety. That said, a healthy alternative to melatonin for dogs is CBD oil.
CBD may be beneficial in alleviating numerous health issues, as well as anxiety, fear, and insomnia, and does not have xylitol, which some melatonin supplements may have. Xylitol is toxic to dogs!
---
The Merck Veterinary Manual explains that "Melatonin is produced in the pineal gland and is involved in the control of photoperiod-dependent molting of some mammals. Secretion is inversely related to daylight length and is highest during the winter. Various canine hair-growth disorders including recurrent flank alopecia, pattern baldness, and excessive trichilemmal keratinization have improved with melatonin supplementation. Recurrent flank alopecia may be treated with 36-mg SC implants. Oral melatonin is also available; an empirical dosage of 3–6 mg/dog, tid-qid, has been used successfully."
Melatonin is a natural hormone and supplement and affects sleep in dogs and people. It is synthesized from the amino acid tryptophan in the pineal gland at the back of the brain.  You can also find melatonin in some foods. It is a safe and natural supplement that regulates sleep and wake cycles, and also helps to support normal immune function in pets and people. Melatonin also has the potential to protect cells against free radical damage.
---
CBD (cannabidiol) is a component of the cannabis plant, but without the tetrahydrocannabinol, (THC), the component of the cannabis plant that gives you the "high". With no THC, there is no psychoactive reaction.
CBD comes from the hemp plant, but can also be extracted from the cannabis plant. CBD oil is the liquid that comes from the cannabis plant, with the best form of extraction being the CO2 method.

Cannabidiol oil for dogs may be beneficial for many health problems in dogs including cancer, arthritis, to stimulate appetite, and may also help treat tumors, and ease anxiety and depression.

Tetrahydrocannabinol, most often referred to as THC, is the psychoactive compound that is derived from the cannabis plant. It is responsible for the "high effect", and is federally regulated in the U.S, yet is legal in Canada for recreational and medicinal use, and also in some US states.

Hemp has higher levels of CBD and low levels of THC. For hemp to be classified as such, it has to contain only 0.3% of THC. 0.3 % THC yields no "high" effect. Hemp was made federally legal in the US through the Farm Bill in 2018.
---
 CBD offers numerous other health benefits
We love our dogs and want them to feel relaxed and happy. So far, CBD has demonstrated numerous health benefits with little to no side effects. The latest 2019 pilot study on the benefits of Cannabis oil for dogs by the Colorado State University's James L. Voss Veterinary Teaching Hospital demonstrated that "scientists have found in a small study that 89 percent of dogs who received CBD in the clinical trial had a reduction in the frequency of seizures. Nine dogs were treated with CBD, while seven in a control group were treated with a placebo." via Science Daily. We are learning new things every day about the benefits of this natural supplement.
The following are some of the important findings to date from in vitro and animal studies:
CBD affects the growth of tumoral cell lines but has no effect in most non- tumor cells. However, a pro-apoptotic effect has been observed in lymphocytes.

It has no effect on embryonic development (limited research)

Evidence on potential hormonal changes is mixed, with some evidence of possible effects and other studies suggesting no effect, depending on the method used and the particular hormone

It has no effect on a wide range of physiological and biochemical parameters or significant effects on animal behavior unless extremely high doses are administered (eg, in excess of 150 mg/kg iv as an acute dose or in excess of 30 mg/kg orally daily for 90 days in monkeys)

Effects on the immune system are unclear; there is evidence of immune suppression at higher concentrations, but immune stimulation may occur at lower concentrations.

There is potential for CBD to be associated with drug interactions through inhibition of some cytochrome P450 enzymes, but it is not yet clear whether these effects occur at physiological concentrations.

CBD was also not associated with abuse potential
According to a study, CBD may also be beneficial for depression in pets. The study adds that "cannabidiol (CBD), the main non-psychotomimetic component of marihuana, exhibits anxiolytic-like properties in many behavioral tests, although its potential for treating major depression has been poorly explored."
---
Benefits of melatonin for dogs
Melatonin may be beneficial for certain anxiety issues, sleep disorders, and neurological problems in both people and pets.

Melatonin is available in a capsule or tablet form.

It helps with hair growth in dogs.

It may be effective for thunderstorms and noise phobia issues.

You'll need to consult with your vet for any side effects with other meds before using them.

Melatonin is a safe and natural supplement and is a safe alternative to traditional pet meds that may have side effects.
According to a 2018 study published in the American Veterinary Medical Foundation (AVMA), 20% of dogs suffer from anxiety. Dr. Daniel Mills, DVM, and a professor of veterinary behavioral medicine at the University of Lincoln, School of Life Sciences in England, adds that "Separation anxiety has several distinct forms based on a mixture of emotional and motivational states, he said. About 20 percent of dogs are affected. Consistently across studies, he said, 15 percent of dogs aren't responding to medication, and 15 percent aren't responding to behavioral treatment."
---
Melatonin adverse reactions
If you're worried that your furry best friend has experienced an adverse reaction or that you may have administered the incorrect dosage, consult with your veterinarian. What's important is to never double up on a missed dose. As with all meds, veterinarians recommend waiting until the next succeeding dose so that your dog does not experience an adverse reaction.
---
CBD as an alternative solution for some shut-eye or anxiety relief
We all want our dogs to be healthy and stress-free, and would much rather give themnatural supplements to traditional meds. Since there are no long term side effects with either CBD or melatonin, you'll need to examine both supplements to see which one is best for your pet. When looking for an alternate supplement for sleep relief or anxiety, you'll also need to consult with your vet to make sure that your dog has no underlying health issues.
A 2019 CBD study about CBD for dogs with insomnia added that 'On average, anxiety and sleep improved for most patients, and these improvements were sustained over time. At the first monthly assessment after the start of CBD treatment, 79.2% (57/72) and 66.7% (48/72) of all patients experienced an improvement in anxiety and sleep, respectively; 15.3% (11/72) and 25.0% (18/72) experienced worsening symptoms in anxiety and sleep, respectively. Two months after the start of CBD treatment, 78.1% (32/41) and 56.1% (23/41) of patients reported improvement in anxiety and sleep, respectively, compared with the prior monthly visit; again, 19.5% (8/41) and 26.8% (11/41), respectively, reported worsening problems as compared with the prior month," via NCBI.
---
---
Melatonin is effective within 10-15 minutes and will help regulate your dog's sleep pattern without making your dog drowsy. As a natural supplement, melatonin is safe and will help most dogs get a good night's rest. It's also great to sue on a pet vacay or when traveling.
CBD side effects
Although CBD is a natural supplement, there may be some side effects like the following:
Dry mouth

Lethargy

Low blood pressure

Drug metabolism inhibition with high doses of CBD
---
Stress and anxiety in your dog's life can contribute to depression and insomnia. Ensuring that your furry best friend lives in a stress-free home that offers quiet time away from small children and a loud noise allows for him to relax. CBD can help with the following situations:
Going to the veterinarian

Being left alone at home

Loss of a canine companion

Separation from the family

Moving house

Children returning to school on Monday or after holidays

Getting a good night's sleep

Recovery after surgery
---
Although many of us want to help our dogs sleep with the use of melatonin or CBD, you'll need to make sure that your dog is not on any anti-high blood pressure meds before administering melatonin because the interaction of melatonin and high blood pressure meds is dangerous, and may result in uncontrolled blood pressure. Keep in mind that both melatonin and CBD can induce restful sleep and anxiety relief. As usual, consult with your vet for the best advice!
---
For More Articles Check Out
---

Claudia Bensimoun
Claudia Bensimoun is a freelance journalist and author, and specializes in veterinary content, and eBooks. She's a long-time feature writer for Animal Wellness magazine, Fido Friendly magazine, and the United States Dog Agility Association. In addition, Bensimoun has written for numerous pet websites, magazines, newspapers and online publications. Her interests include wildlife conservation, animal welfare, disaster/humanitarian relief, veterinary research, and veganism.
---